Experience has started its activities within the framework of the Customs Law No. 4458 and the related Customs Regulations and has taken its place among the pioneers in the sector.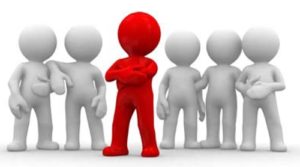 MAVİ Grup; Customs Brokerage service has brought a whole new perspective and understanding of service has become the solution point in a single center of Foreign Trade. Customs Consultancy, Consultancy and Transport organization MAVİ GRUP, which alleviates the foreign trade burden on the companies it operates with its insurance activities; is one of the few companies that keep up with the era of developing technology.
As soon as the information about the import and export material is given, all the legislation is investigated and preliminary preparations are started and if your documents are received in full and they are not subject to any institution permission, the import and export operations are completed until the end of the day.
Mavi Grup, which allows you to control the flow of your transactions on the Internet network; T.C. The customs registrations of Bilge (Computerized Customs Activities) and Edi (Electronic Data Exchange) system have been transferred to their offices and made the registration registrations at a single point and made the transactions with a faster and zero error rate.
At the same time the MAVİ GRUP; Exports of all exporters are carried out within the scope of E-Unity Project and computer networks provide export value and time to exporters by approving their export declarations from their office in electronic environment.
The effort to reach European Union standards and the developing foreign trade volume of our country has made customs procedures a very important situation. In this context, in the customs inspections defined as NEXT CONTROL, all kinds of information, documents and accounting records of the companies related to foreign trade transactions are examined in detail.
Bu nedenle gümrük idaresine yapılan beyanın önemi dikkate alınarak temel prensibimiz; sonradan yapılan kontrollerde müşterilerimizin sorun yaşamaması anlayışı üzerine kurulmuştur.
Accordingly, we are responsible for providing the most accurate and best service with the awareness of the fact that the work we do is consisted not only of customs clearance but also by following the changes in legal regulations with our expert staff who have the knowledge of the legislation required by the Customs Consultancy profession.
MAVİ GRUP; In order to be one step ahead of your competitors, you have created a information desk in your office and every changes and innovations related to your field of activity in foreign trade are followed by 3 different publications, especially the official newspaper.
With experience our Customs Brokers, Customs Broker Assistants and expert staff, we expect all kinds of work to be your business partner, we respect.
Mission Vision and Principles
---
OUR MISSION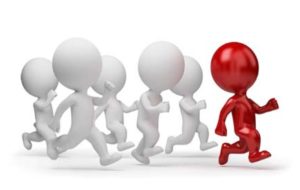 To provide all kinds of information, technological infrastructure support to our employees and to create smiling faces for the fast, reliable and economical service our customers need.
OUR VISION
Branding and sustainability of our leadership in our working policy based on excellence and trust.
OUR PRINCIPLES
To provide effective solutions without prompt error by anticipating the needs of our customers.

To be able to provide the best service with our knowledge, service and system quality that are applied effectively and continuously developed

To solve the needs of our customers in a timely and accurate manner

To finish our business as quickly as possible, without prejudice to the principles of law and legislation.

Continuously updating its knowledge to develop harmoniously efficient quality personnel.

To be respectful to nature and society.